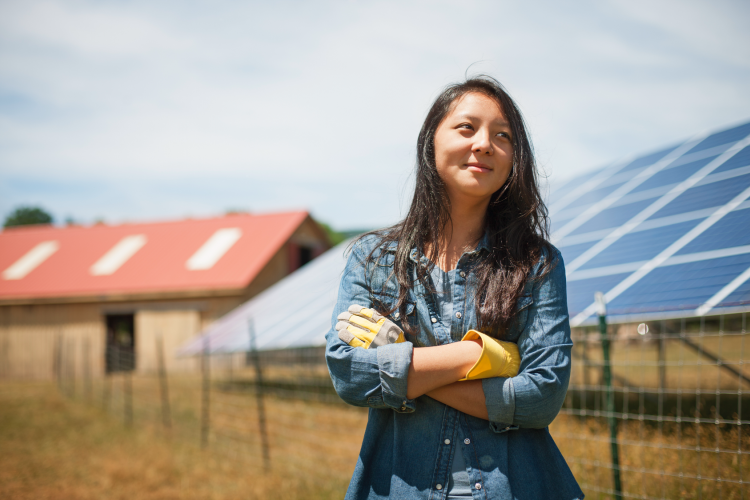 Goal
This initiative seeks to:
Share lessons on needed and successful policies that support just clean energy transitions;
Highlight different policy mixes to support workers and communities with models that meet the unique needs and circumstances of different member countries, industrial sectors and stakeholder communities;
Advocate for diversity and inclusiveness in HR policies, working conditions and corporate governance; address the needs of youth, gender equality, including pay equity, retention of diverse staff, the promotion of inclusive culture, among other measures that would serve to marshal and develop all available talent to strengthen the global energy sector.
Overview

This Initiative seeks to convene a dialogue that expands the conversation taking place within existing CEM initiatives and to develop solutions relevant to those initiatives' goals. It will do so by bringing together the right people and partners to share best practices between CEM members, companies and partner organizations. This includes providing a platform for underrepresented and marginalized voices – to bring forward novel approaches and diverse perspectives needed to move the needle on achieving a just and equitable transition for a clean energy future.
The Empowering People Initiative will work with existing CEM initiatives in a collaborative spirit – acting as a horizontal initiative. It will build on and complement existing CEM work streams that already promote equity and inclusivity, such as the Clean Energy Education and Empowerment (C3E) initiative and the Equal by 30 Campaign, while leveraging other technology-oriented CEM initiatives that could benefit from exploring skills, workforce, and inclusivity issues.
---
Activities
COLLABORATION AND DIALOGUE
Goal
The Empowering People Initiative is pleased to announce a pilot project with International Smart Grids Action Network (ISGAN). We will be working together to develop a new award theme for the 2022 ISGAN Award of Excellence on "Smart Grid Workforce Development for an Inclusive Energy Transition." 
EPI will also initiative a dialogue with existing CEM initiatives to learn more about their areas of work, their ongoing activities, and to explore potential areas of collaboration in the months leading up to CEM13.
Additional Information
Learn more about the ISGAN Award here: https://www.iea-isgan.org/award2022/awards-2022/
KNOWLEDGE SHARING
Goal
The Empowering People Initiative plans to leverage internal and external collaborations to create a platform for sharing best practices across the low carbon energy sector. Input from the survey of existing CEM initiatives could inform the creation of a dashboard ahead of CEM13 (TBC)
---
---
Resources
---
Join us
---
友情链: IM电竞官方版-im电竞接口官网,全球最大的电竞竞猜 | im电竞直播~im电竞平台官网送彩金~电竞体育信誉 | 新IM电竞平台首页 im电竞直播大厅-新出的电竞竞猜 | im电竞官网 _ im电竞在线官网首页-电竞体育平台排名前十 | IM电竞平台注册 - im电竞官方app下载 电竞体育官网首页 | IM电竞登录-im电竞滚盘官网_电竞体育真人竞猜注册送 | im电竞永久官网-im电竞比分网官网登录|电竞体育平台送彩金 |